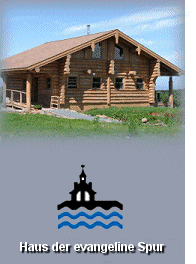 Local Attractions

Our log home means vacation all year round. Relax, rejunvenate, re-energize and spend time with us. Your log homes is only a short walk to the Bay of Fundy. You can plan many wonderful day trips from our central location.

Spend a day swimming at Alyesford Lake and Lake George
Whale Watching is just 1 hour away
Take a ride with out bikes through the beautiful valley.



| | |
| --- | --- |
| | Lunenburg - The Town of Lunenburg offers visitors many architectural delights. Houses, businesses, churches and public buildings from the late 1700s and particularly early 1800s are still being used today. The Town's German heritage has been maintained and promoted and the history of the fishing industry has been captured in the Fisheries Museum of the Atlantic. In 1992, the Government of Canada designated "Old Town" Lunenburg as a National Historic District. In 1995, the World Heritage Committee, under the auspices of UNESCO, recognized Lunenburg's cultural and natural heritage by adding it to their World Heritage List. |
| | |
| --- | --- |
| Kejimkujik National Park - Kejimkujik, the only inland national park of Canada in the Maritimes, features abundant lakes and rivers ideal for canoeing. The lush woodlands and gently rolling landscapes are home to a variety of wildlife. Visitors will find historic canoe routes, portages and many beautiful hiking trails in the park. | |
| | |
| --- | --- |
| | Wolfville - The Town of Wolfville welcomes you to the picturesque Annapolis Valley. Originally know as Mud Creek, it got its name in 1830 when two granddaughters of Judge Elisha DeWolfe convinced their postmaster uncle that a more suitable name was needed. The villagers chose the name Wolfville for their town. Today beautiful elm trees, manicured lawns and grand century old homes guide visitors down Wolfville's Main Street. Visit our tourist bureau located in Willow Park on Main Street for a complete guide of what to see and do in the area. |
| | |
| --- | --- |
| Annapolis Royal - With its thriving art community and world class attractions, streets brimming with heritage, a wonderful waterfront, shopping area and selection of restaurants, Annapolis Royal is an excellent place to spend the day. | |
| | |
| --- | --- |
| | Berwick - Known as the "Apple Capital of Nova Scotia", combines small town friendliness with the bustle of a busy commercial centre. The Apple Capital Museum displays the history of the apple industry. The Town's beautiful parks, Rainforth and Centennial, are great spots for families or sports-lovers. |
| | |
| --- | --- |
| Look-off - One of Evangeline Trail's most popular attractions. Situated 200m (600 ft) above the floor of the valley, the Look-off provides a panoramic view of the valley's rolling farmlands, orchards and woods to the majestic store of the Minas Basin. | |
| | |
| --- | --- |
| | Cape Blomidon - Blomidon Provincial Park, which is renowned for its spectacular scenery and for the hiking trails that lead along the towering seacliffs of Cape Blomidon, offering unforgettable views of the Minas Basin. The ebb and flow of the World-famous Highest Tides mover over fourteen billion tons of seawater twice daily. The trail also lead to beaches where rock-hounds hunt for agates and amethysts. |
| | |
| --- | --- |
| Oaklawn Zoo - This modern zoological park features hundreds of exotic and domestic animals, including jaguars, tigers, zebras, llamas, a pride of lions, and comical and noisy troupes of monkeys. There is also a petting zoo that is a favourite with the younger set. | |